News — GOAT MILK
Posted by TRACEE FABRIZIO on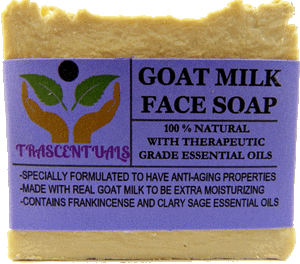 My Favorite 4 Benefits of Goat Milk Soap There are tons of reasons to use Goat Milk Soap and I could write dictionaries about it but instead I just want to give my favorite 4 reasons for a quick read. If you have never tried Goat Milk Soap you don't know what your missing.  It actually has a creamy feel to it that water based soaps just can't duplicate.  Also, switching to goat milk soap can actually benefit your skin's health.  People with dry, sensitive skin, or conditions such as eczema and psoriasis can really benefit from goat milk soap. I...
Posted by TRACEE FABRIZIO on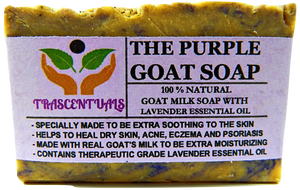 OUR BRAND NEW LINE OF GOAT MILK SOAP IS NOW READY JUST IN TIME FOR FALL.  OF COURSE GOATS MILK SOAP IS AN ALL TIME FAVORITE TO HELP WITH DRY SKIN PROBLEMS SUCH AS ECZEMA.   OF COURSE WE JUST COULDN'T STOP THEIR THOUGH!  WE TOOK GOATS MILK TO A WHOLE NEW LEVEL.  WE HAVE 4 NEW GOATS MILK SOAP WITH MORE ON THE WAY.  HERE IS WHAT WE HAVE SO FAR: GOAT MILK FACE SOAP  MADE WITH FRANKINCENSE AND CLARY SAGE ESSENTIAL OILS, THIS SOAP IS SPECIALLY FORMULATED TO BE ANTI-AGING:    THE BAMBOO GOAT   THIS SOAP IS...